It is called cryptoviral extortion and it was inspired by the fictional facehugger in the movie Alien. The attacker generates a key pair and places the corresponding public key in the malware. To carry out the cryptoviral extortion attack, the malware generates a random symmetric key and encrypts the victim's data with it. It uses the public key in the malware to encrypt the symmetric key. This is known as hybrid encryption and it results in a small asymmetric ciphertext as well as the symmetric ciphertext of the victim's data.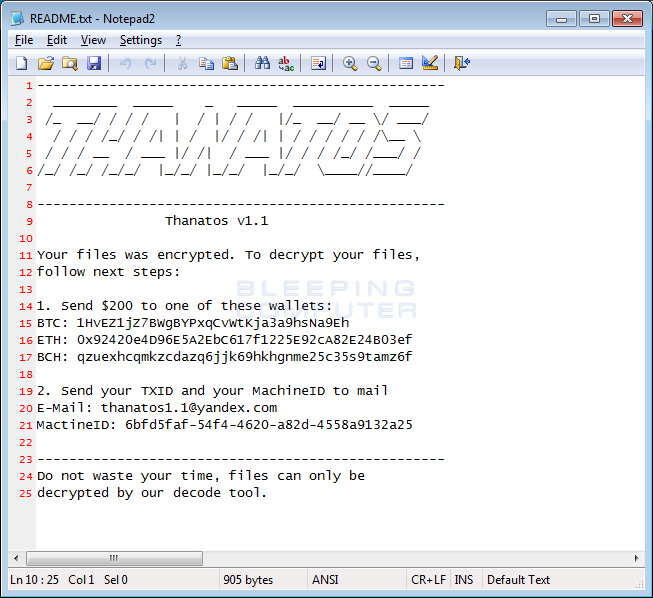 The attacker receives the payment, deciphers the asymmetric ciphertext with the attacker's private key, and sends the symmetric key to the victim. The victim deciphers the encrypted data with the needed symmetric key thereby completing the cryptovirology attack. The symmetric key is randomly generated and will not assist other victims. Ransomware attacks are typically carried out using a Trojan, entering a system through, for example, a downloaded file or a vulnerability in a network service.
Payment is virtually always the goal, and the victim is coerced into paying for the ransomware to be removed—which may or may not actually occur—either by supplying a program that can decrypt the files, or by sending an unlock code that undoes the payload's changes. A key element in making ransomware work for the attacker is a convenient payment system that is hard to trace. The first known malware extortion attack, the "AIDS Trojan" written by Joseph Popp in 1989, had a design failure so severe it was not necessary to pay the extortionist at all. Its payload hid the files on the hard drive and encrypted only their names, and displayed a message claiming that the user's license to use a certain piece of software had expired. The idea of abusing anonymous cash systems to safely collect ransom from human kidnapping was introduced in 1992 by Sebastiaan von Solms and David Naccache.